Support Us
There are many ways you can support our charity without you having to spend any extra time or money…
Everyone buys birthday presents, Christmas presents or just like to treat themselves occasionally. Next time you do please support us at the same time by visiting one of our giving sites before you start to shop!
Amazon Smile
Support us by signing up for AmazonSmile!
AmazonSmile is a website operated by Amazon with the same products, prices, and shopping features as Amazon.com. The difference is that when you shop on AmazonSmile, the AmazonSmile Foundation will donate 0.5% of the purchase price of eligible products to BF Adventure!
Click on the logo below to sign up now!

Give as you Live
Give as you Live is a free and easy way to raise money and support for your favourite charity, just by shopping online.
Once you've signed up, you can browse their website for the store you want to shop with. Click 'shop now' to go to their website, then continue to shop as normal.
The donation amount varies from store to store. Most of the time you raise a percentage of what you spend – between 1% and 10% – whilst sometimes it's a fixed amount.
With some stores there are different rates or restrictions depending on what you buy – you can see more information on each store's page on our website.
You will receive an email 1 – 7 days after you shop to let you know how much you have raised.
InsideOut Living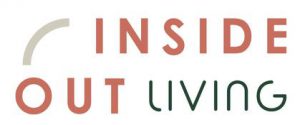 InsideOut Living have committed to donating £2 of every sale (with no exceptions) to two amazing charities and at the checkout you, their customer, get to nominate which charity the money goes to – or whether they want it split equally. We want to make it very clear that this is by no way a surcharge on your order or the cost of your item, but a contribution from us at InsideOut Living to the charities. That is what makes us tick.
Please support InsideOut Living and BF Adventure by visiting their website and taking a look. We are very proud to be chosen to be one of their charities of choice.