Looking for an epic adrenaline adventure that will push your limits? Fancy an unforgettable half term activity, or a Halloween event that tests your mental and physical stamina whilst creating amazing memories? Follow Johnny and Saffy's experience at Via Ferrata Cornwall to get a flavour of what you can expect…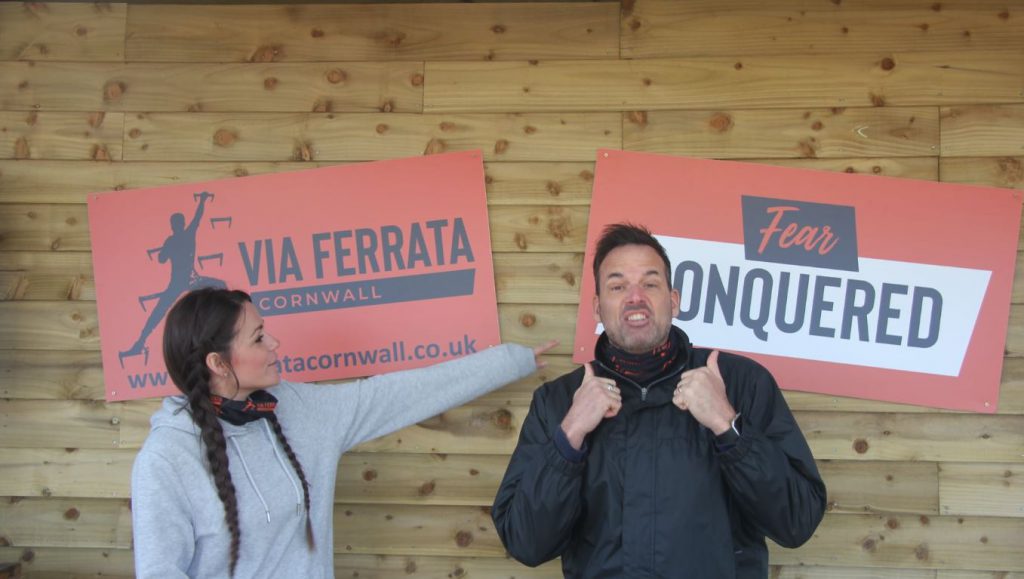 Johnny Cowling gears up to face his fear of heights and gets prepared for climbing, vertigo, high ropes and zip-lining…here's what lies ahead:
First you get help from instructors to clip into the Via Ferrata system – you stay clipped in the whole time, so there's no risk of accidentally detaching yourself and falling!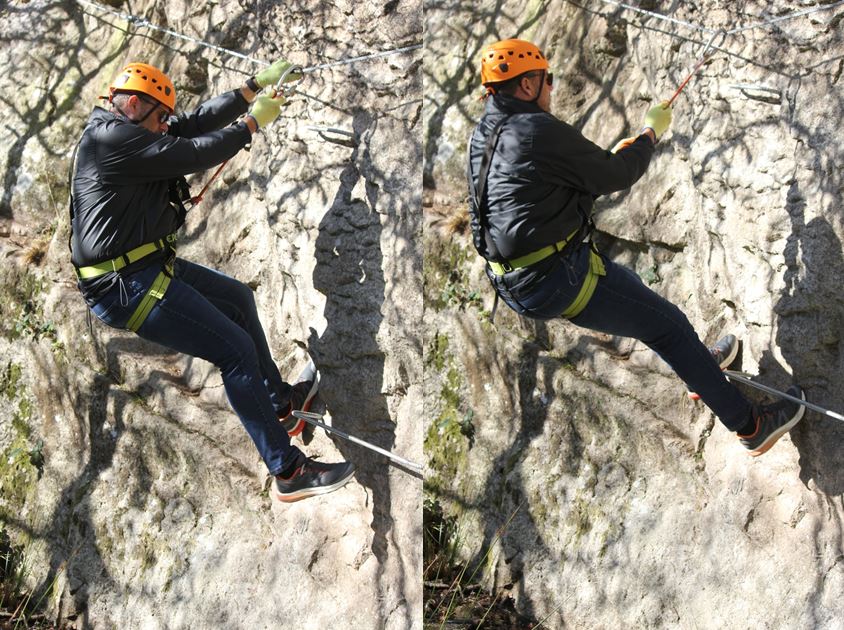 Then you get to grips with Via Ferrata, starting off at ground level and steadily climbing higher, where you practice letting go! Good job Johnny!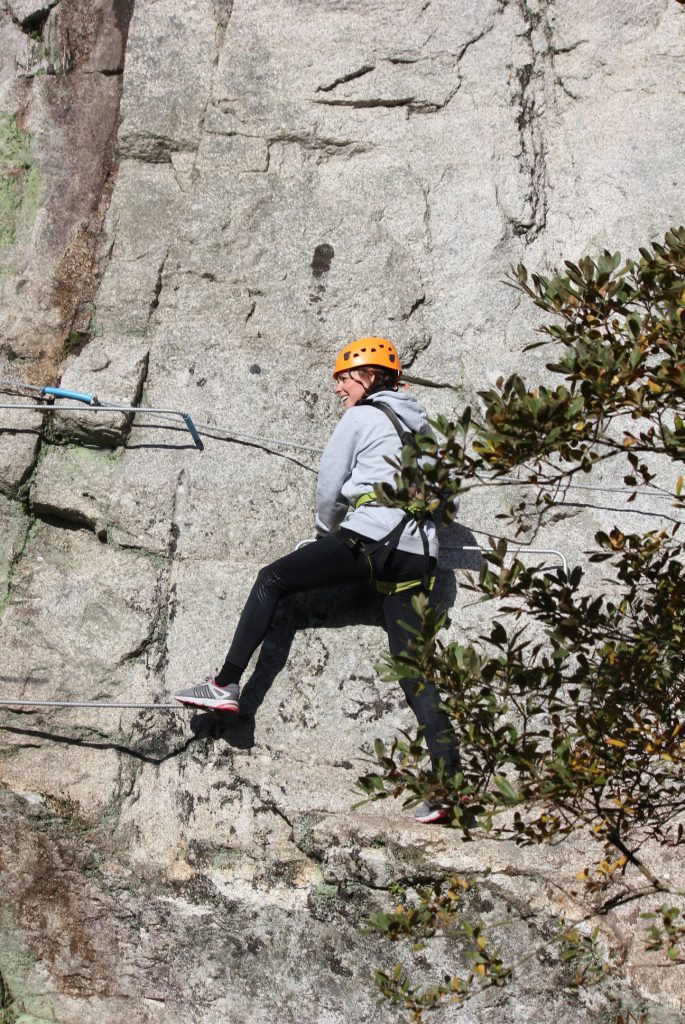 Keep going – up and up until…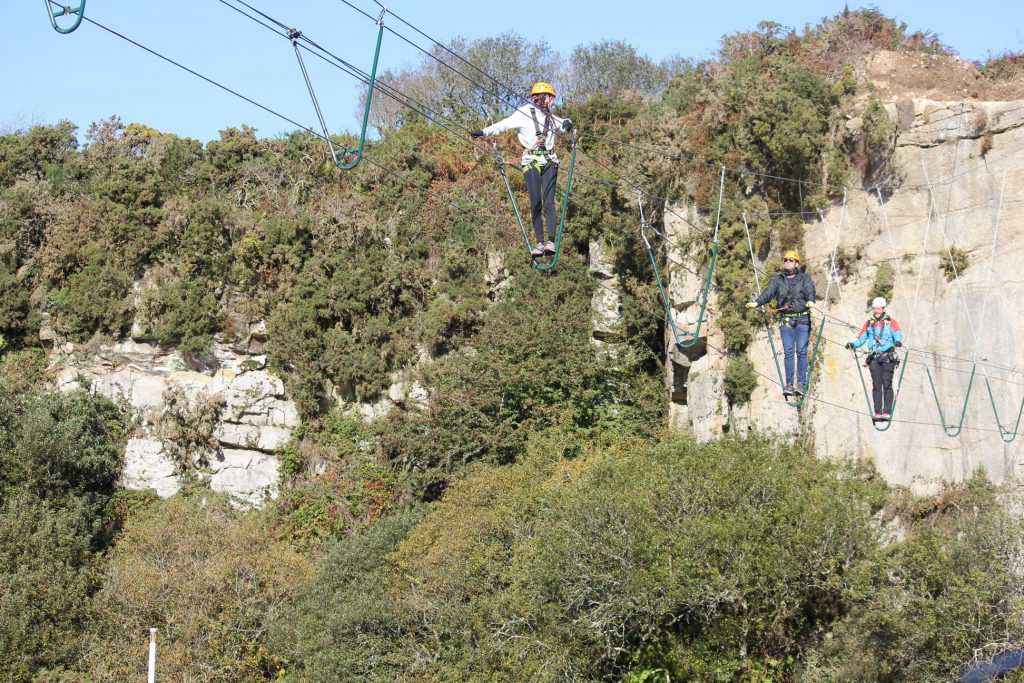 High Wire Bridge time! 70 meters long of wobbling, hilarity and telling yourself 'you can do it!'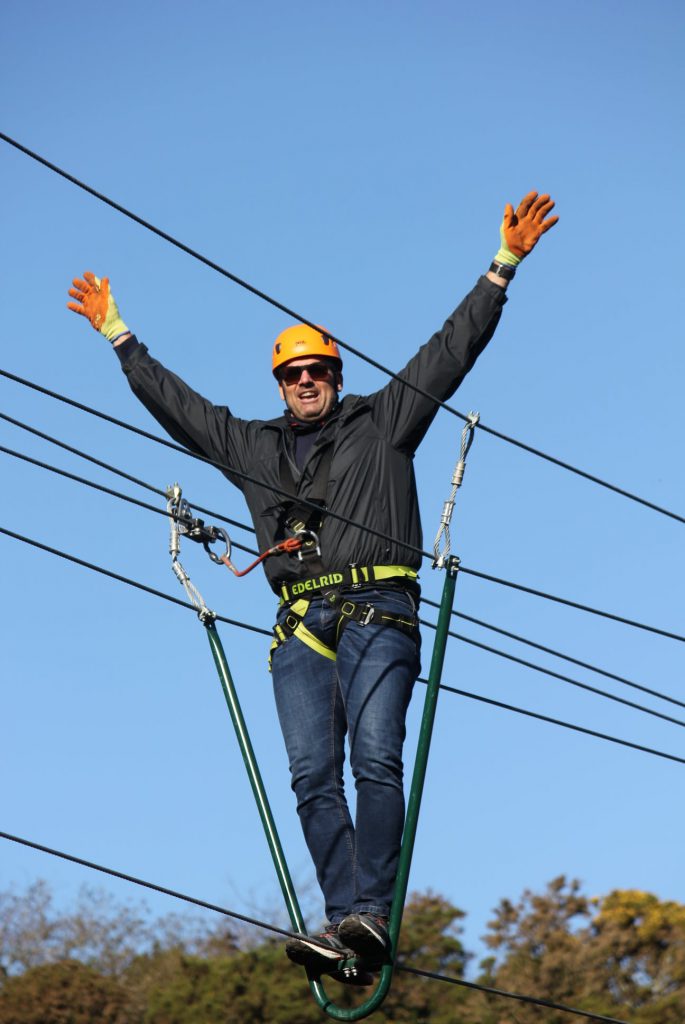 That's fear conquered right there!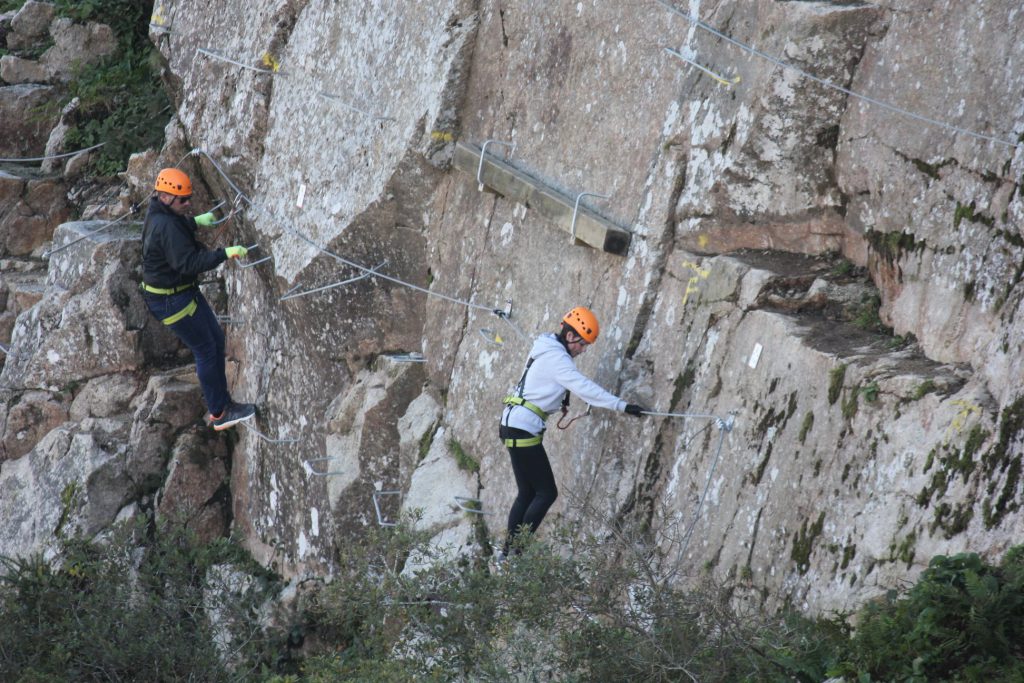 Next is tackling the big quarry! Traverse across using the metal rungs, or if you're a climbing pro then why not make use of the natural rock crevices to move around!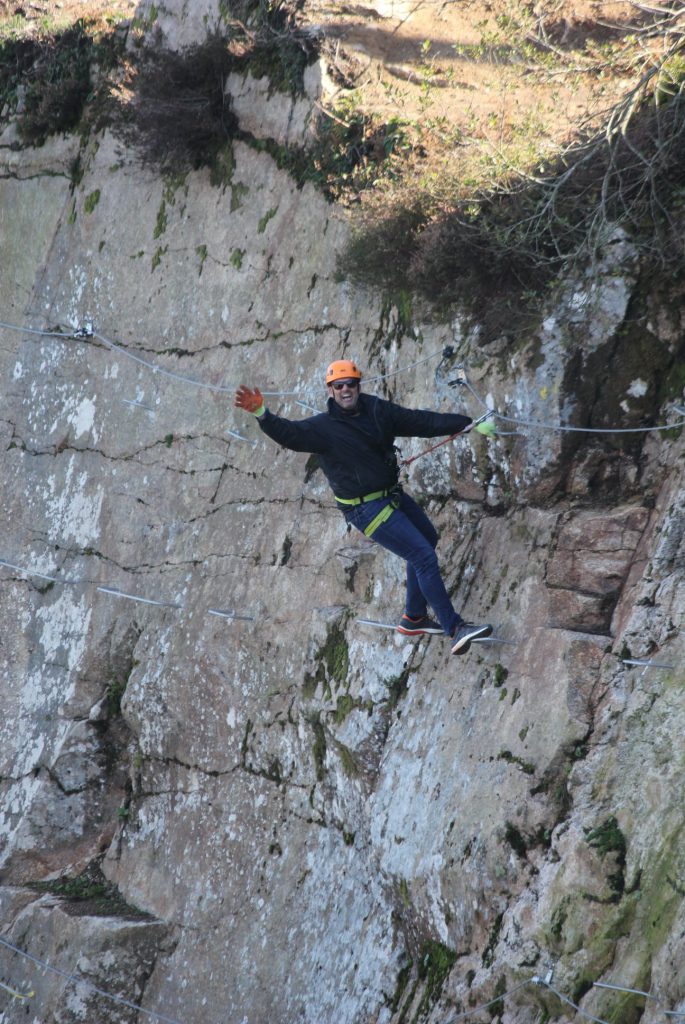 Scale the rock face 20 meters above our water filled quarry as you tackle the high challenges!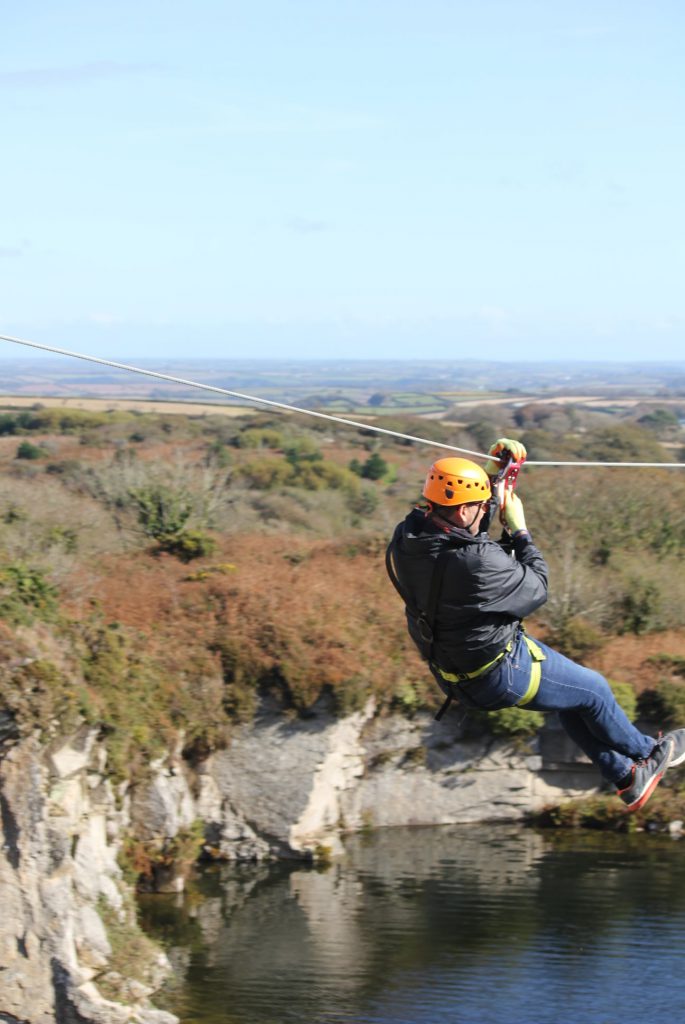 And be rewarded by soaring through the air on our Zip Wire, taking in incredible views!
Thanks for coming Saffy and Johnny, we loved having you!
Fancy joining in their footsteps? Check out what's on offer…
Half Term Sessions
Via Ferrata sessions are running every day of October, including Half Term! The Adventure Zone is perfect for families with kids aged 8+ and the Full Classic route suits kids aged 10+ through to full-on adrenaline junkies!
Halloween Sessions
Now imagine Via Ferrata in the dark, with spooky surprises and the extra challenge of fishing for pumpkins at height and you have our Halloween sessions! Check out our family-friendly dusk sessions or full-on night time sessions guided by torch light only – for those aged 13+!
Win a £50 Via Ferrata Voucher!
In the week leading up to Halloween, we'll be running a pumpkin contest! Simply carve your most scary pumpkin and bring it in (open from 24th to 31st October inclusive).
All entrants will receive a free Halloween biscuit and the winning prize is a £50 Via Ferrata voucher to use in 2021, plus a Via Ferrata car sticker!
Get carving!
November onwards
From November onwards we're still open – but only to advance group bookings.
The Cornish Barista
Our on-site Café overlooks beautiful views of the quarry – so you can watch your friends and family in action for at least part of their adventure! After all the exhilaration there's nothing like some amazing locally sourced cake or lunch to re-fuel you. Plus, 10% of the income goes to BF Adventure's charity work!
Where your money goes
100% of profits go to BF Adventure's charity work, supporting Cornwall's disadvantaged children and young people facing some of life's toughest challenges – so by facing your own fears, you're helping these young people overcome their barriers too, such as mental health difficulties, behavioural challenges and other issues linked with Adverse Childhood Experiences.
Need more convincing?
Check out what others have to say on Trip Advisor!
Questions?
Check out the website, browse the FAQs or contact the team on hello@viaferratacornwall.co.uk
We look forward to seeing you soon!
Team BF Adventure & Via Ferrata Cornwall