Our Story
The charity started in 1987 when Peter Mumford, then Bishop of Truro recognised the need to find a positive way to engage disadvantaged young people, to ensure they unlocked their potential. Soon after, The Bishops Forum was created and the charity was founded with Goodygrane Activity Centre growing from abandoned granite quarries overlooking Falmouth bay. One of the earliest memories was of a child abseiling down a rock face in a wheelchair, being watched by a young person who'd been excluded from school. That person went on to be an instructor and today, we continue to see Cornwall's most vulnerable children realise their own potential. Our outdoor education centre now supports ~5,000 children and young people a year through charity programmes and  tailored school residentials. 
What we do
Our mission is to support children and young people on a journey of positive change. We give them the tools to identify and overcome their own challenges, and give them an overall sense of empowerment. We are passionate about enabling them to overcome barriers to education, work and social interaction. We provide:
Charity programmes that support those facing life's toughest challenges.
School residentials that build communication, teamwork and resilience.
Team away days for corporates that are fun, build your team and support us!
Our facilities and activities
0
Acres of Excitement to Explore
0
Water Filled Quarries (plus the secret one...shhh!
0
Kilos of Marshmallows toasted (and counting)
0
5* catering team for all dietary requirements
0
Cabins and tents sleeping 150
0
An exciting indoor adventure barn!
We run a huge range of activities that are designed to challenge, excite, teach new skills and overcome barriers. Our activities include: Via Ferrata, Zip Wire, quarry-steering, canoeing, kayaking, rock climbing, abseiling, indoor climbing, archery, watersports, bushcraft and more…
We 
are seeing incredible life-affirming and in some cases, life-saving impacts from our work, yet there's so much more to be done. Patrons play an invaluable role in helping to raise awareness of the charity to wider audiences, engaging with the Board of Trustees and ultimately enabling us to reach more young people in desperate need of support. 
The Rt Revd Philip Mounstephen, Bishop of Winchester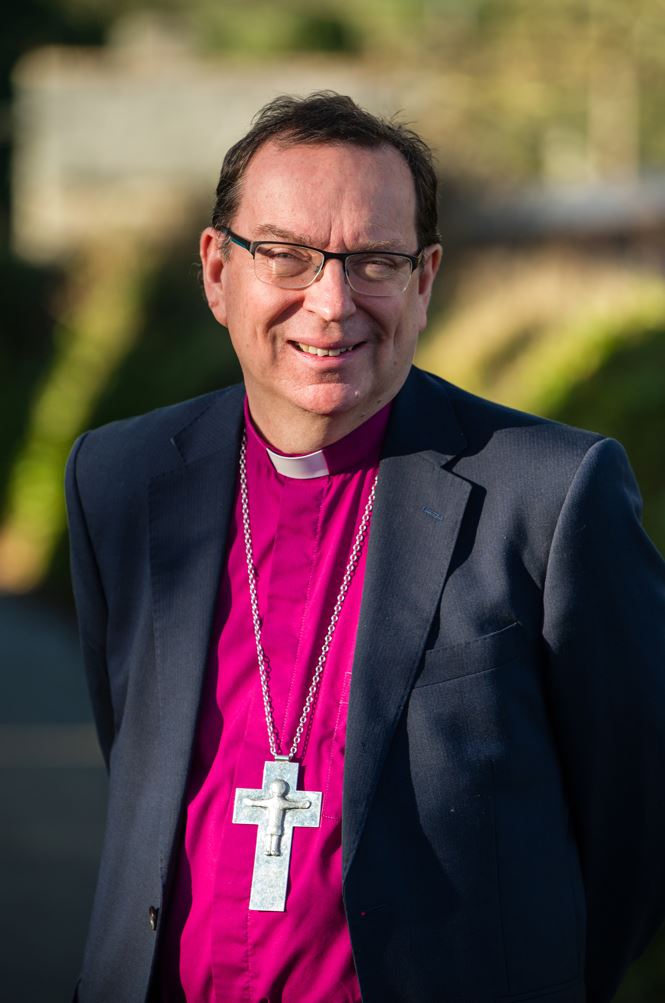 About the Bishop of Winchester (former Bishop of Truro)
Bishop Philip was ordained as a deacon in 1988 and priested in 1989. He served his curacy at Gerrard's Cross and Fulmer in the Diocese of Oxford, and then served as the Vicar of St James' Church, West Streatham, in the Diocese of Southwark, from 1992 to 1998.
In 1998 Philip joined the Church Pastoral Aid Society, initially tasked with helping churches develop youth and children's ministry, then serving as head of ministry and ultimately as the deputy general director from 2004 to 2007.
In 2007 Philip moved with his family to Paris, where he was the chaplain of St Michael's Church.
In 2012, Bishop Philip became the executive leader of the Church Mission Society, enabling networking across the Anglican Communion and beyond. Philip oversaw the operation of all CMS's mission in 40 countries, leading a community of around 3,000 members and supporting around 350 people in mission around the world.
Bishop Philip was consecrated on November 30 by the Archbishop of Canterbury, the Most Revd Justin Welby, at St Paul's Cathedral, London, and was welcomed to the Diocese of Truro in 2019.
Bishop Philip has now moved to Winchester but is still acting as Patron of BF Adventure.
Bishop Philip said: "I am delighted to be asked to be patron of BF Adventure. I have been immensely impressed by the work of BF Adventure, since first I saw it. In any area where many young people suffer from very significant deprivation, low self-esteem and limited aspirations BF Adventure builds skills and confidence and demonstrates to young people just what it is they are capable of. I'm honoured and proud to be associated with it.
"The Bishop of Truro has had a long association with the charity. The charity was set up by one of my predecessors, Bishop Peter Mumford, who recognised the need to find positive ways of engaging with disadvantaged young people. The connection continued under Bishop Tim Thornton's tenure with a trustee role. 
"I am grateful for the opportunity to now play my part in this important work."
We are incredibly grateful towards Bishop Philip and greatly appreciate this opportunity to draw on his experience, skills and wider network. 
Our board meets 4 times a year, alongside monthly meetings for our Finance, Governance & Health & Safety Committees. We are audited annually – our Charity Registration number is 1071862 and our Companies House Registration is 3546772. Our Financial Year ends on 31st August, effective from 2017.
Our Social Enterprise: Via Ferrata Cornwall
In 2020 we launched our social enterprise, Via Ferrata Cornwall, which is open to all to book adventure activities.
Based on our site, all the profits from its operations go straight to our charity work.
There's also an amazing Cafe with a view of the quarry, which is run by The Cornish Barista and serves delicious food and drink. 10% of the sales go to our charity work.
Finally, there are wild play areas and nature-based adventure trails nearby for the whole family to explore.