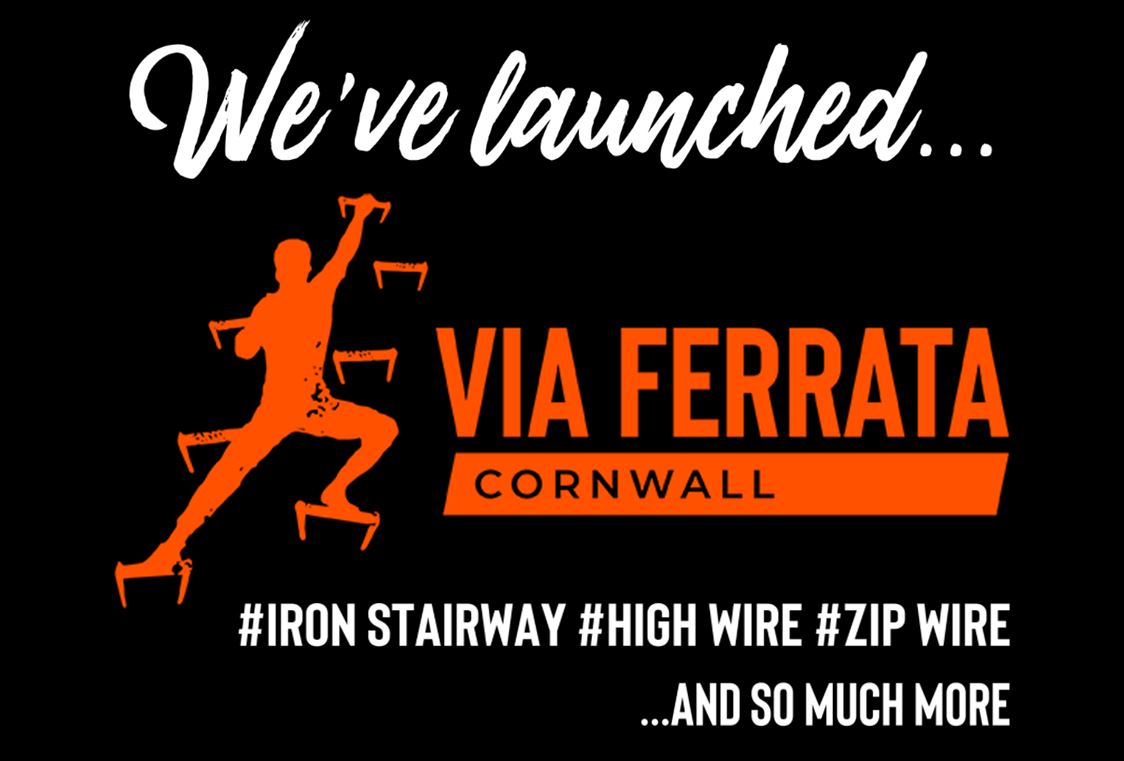 Originating in the Alps during World War I to enable troops to cross mountains, a Via Ferrata is a climbing route like no other. Metal steps, ladders, suspension bridges and zip wires make it one of the most adrenaline-filled climbing activities worldwide. Now it's come to Cornwall, so you can push your limits and journey across our old granite quarries in an unforgettable adventure!
You'll get to develop your climbing skills as you traverse across our quarry walls, face your fears on the High Wire Bridge and leap from the clifftops, soaring through the air on one of the most scenic zip-lines in Cornwall! You'll also experience Cornwall's rich quarrying heritage and enjoy gorgeous views over Falmouth bay and the Lizard peninsula…
Welcome to Our Classroom!
BF Adventure is an Educational Charity based at the stunning Goodygrane Activity Centre in Cornwall. We run a range of supportive programmes for young people, as well as being the perfect spot for school groups, family days out, holiday activities, childcare and corporate team building.
BF Adventure Charity
Inspiring, Challenging, Developing, Empowering
With many years experience working with young people in crisis, we can provide a safe space to stabilise, challenge and build skills that impact on long term outcomes. Our Core Programmes are person centred, a journey to build confidence and self esteem, deliver accredited courses, and work to re-engage.
You can read more about our work in our Social Impact Report.
If you're a teacher, youth worker, parent or carer take a look at the range of services we offer. We'd love for you to come and have a look at our site and see what we're all about.
BF Adventure Activity Centre
Creating Memories
Create an educational, inspirational activity day for your child, friends, family, school or youth group. With learning objectives embedded into challenging activities you can push boundaries, inspire groups and build better bonds. From one-off activity days to a full residential programme, get in touch to find a programme to meet your objectives.
All profits from our activity centre support our core charitable programmes
Our Childcare (Holiday Activity Days) are on pause
Unfortunately due to the current and ongoing Covid-19 situation and government/health advice regarding safe operating we are unable to run our Holiday Adventure Days for unaccompanied young children this year. However, you may be interested in our brand new Via Ferrata – perfect for adventuresome 8 year olds through to daring adrenaline junkies! Look no further for a perfect day out with family or friends!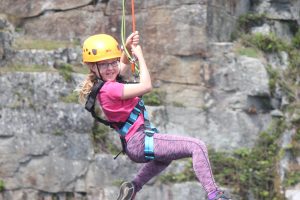 Try our Bubble Adventure Session!
It's time for some fun! From 28th July we will be running bubble adventure sessions for friends and family with up to 8 people. This is ideal if you have a large family or could pair up with another family that is in your bubble. Activities will allow for social distancing and include watersports (quarrysteering, kayaking, canoeing), rock climbing, adventure games and archery. Immersed in our beautiful 60 acre outdoor site, you'll have the chance to try something different and make special memories. If you're after a challenge, we can certainly offer you that no matter what your ability, or you could take it easy, enjoy the nature and relax – whatever floats your boat! The total is £150 for 8 people.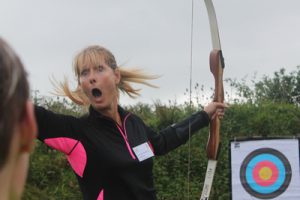 Operating Covid-safe!
We have been open and operating throughout C19 to offer support to vulnerable young people. Therefore, the team is experienced at operating 'covidsafe' and we have adapted the facilities and operating procedures to welcome more people back onsite.
All medical research shows that the open outdoor environment is of low risk for the spread of the virus and the safety of our visitors and staff is our first priority.
We hope to have you join us soon for some fun adventures!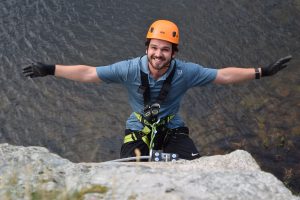 Our Funders!
We couldn't deliver the compelling variety of services we do without support and funding from a wide range of agencies and funders. They, along with income from our Family and Corporate days, enable us to support some of the most vulnerable people in Cornwall.