Welcome to Our Classroom!
BF Adventure is an Educational Charity based at the stunning Goodygrane Activity Centre in Cornwall. We run a range of supportive programmes for young people, as well as being the perfect spot for school groups, family days out, holiday activities, childcare and corporate team building.
BF Adventure Charity
Inspiring, Challenging, Developing, Empowering
With many years experience working with young people in crisis, we can provide a safe space to stabilise, challenge and build skills that impact on long term outcomes. Our Core Programmes are person centred, a journey to build confidence and self esteem, deliver accredited courses, and work to re-engage.
You can read more about our work in our Social Impact Report.
If you're a teacher, youth worker, parent or carer take a look at the range of services we offer. We'd love for you to come and have a look at our site and see what we're all about.
BF Adventure Activity Centre
Creating Memories
Create an educational, inspirational activity day for your child, friends, family, school or youth group. With learning objectives embedded into challenging activities you can push boundaries, inspire groups and build better bonds. From one-off activity days to a full residential programme, get in touch to find a programme to meet your objectives.
All profits from our activity centre support our core charitable programmes
Holiday Activity Days
Our Holiday Activity Days are packed with fun, adventure and challenge! Whether you're looking for childcare, a family activity day or holiday adventure, look no further. We run a range of sessions for kids, families, couples or anyone just looking to
try something different
. Our activities include kayaking, quarrysteering, climbing, abseiling, archery, zip wire and much more! Not to mention the chance to go camping on our beautiful 60 acre site in Halvasso!
We are also currently offering a 15% discount for youth groups of over 10 people.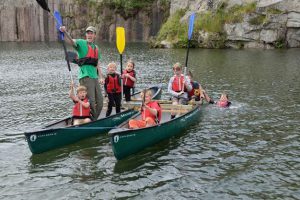 2020 Business Challenge Event!
Our Business Challenge Event is back – 25th September 2020!
Previous winner of the Cornwall Chamber event of the year, you're sure to have a fun, unforgettable and impactful experience, coming away with an improved and more confident team and maybe the coveted prize of the BF Adventure Granite Trophy! You'll also have provided critical support to our charitable aims of supporting disadvantaged children and young people in Cornwall…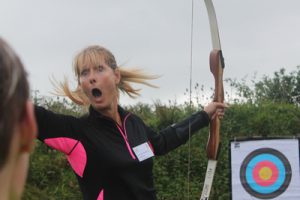 FREE activity days for schools!
Want to win a FREE activity day for your school class?
Enter our competition by 6th December!
We are giving away 6 free activity days for schools in March and April 2020.
Residentials and activity days for schools are something we pride ourselves on. Activities are designed to develop team-building, confidence, resilience and critical thinking. Come and see what we have to offer! We'd also love to take the opportunity to get to know you and how we can best develop our activities to meet your school's needs.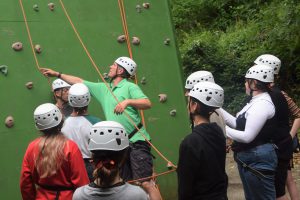 Our Funders!
We couldn't deliver the compelling variety of services we do without support and funding from a wide range of agencies and funders. They, along with income from our Family and Corporate days, enable us to support some of the most vulnerable people in Cornwall.