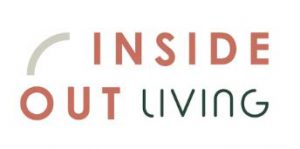 5 star-rated InsideOut Living, the go-to brand for home inspiration, kindly supports us through sponsorship and customer donations and has recently committed to contributing 5k to us this financial year. We look forward to receiving £2.5k of it this August and already have exciting plans for its use.
An initial £1,000 will go towards a young person we support called Hetty, with the remaining funding used to buy vital equipment upgrades to keep our activities running.
But first, let us tell you more about Hetty's truly amazing story…
Hetty was on the People's Project funded programme last summer. She suffered from anxiety, didn't want to go anywhere new and struggled with relationships. However, during her time with us, we saw that change, with Hetty not wanting to leave and her mum having to physically drag her out of the water! She engaged with other members of her family as well as the instructors and grew more confident, gained a genuine smile, pushed her own limits, faced fears and mastered new skills. You can read her case study here.
Her mum provided incredible feedback speaking of Hetty's progress, but a quote that really made our day is: "you guys help her confidence grow in ways I've never seen from any other organisation or support group or even professional".
As a next step, we'll be enrolling her on our Learn Differently programme and the team is now booking her another set of sessions for next school term.
InsideOut Living's generosity doesn't stop there. Our Charity Ball is just around the corner and we are delighted to have been given fantastic auction prizes – an all-in-one cooking station for the outdoors, plus a state of the art hanging chair with cushions!
Thank you so much InsideOut Living for making such an immediate and very real difference!