BF Adventure is a great place for young people to reflect. With 60 acres of beautiful countryside, fantastic views to Falmouth and 3 stunning quarries, there is always plenty of space to get away from it all.
At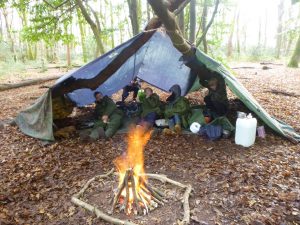 BF Adventure we are striving to support young people to develop strategies, build confidence and make a difference to their lives. Working together to build a camp fire and then sitting around it toasting marshmallows can initiate conversation without being interrogative. Climbing a rock face can help over come barriers and develop coping strategies.
Our Head Out programme offers young people who are struggling with their mental health the opportunity to get out in the fresh air, share their experiences and make changes in their lives. Hearing their feedback inspires us to seek further ways to make a difference!
One young person told us: "It has made me realise I can get out of my comfort zone, everything I think I can't do I can, the outside world isn't so scary".
She also told us she had learnt: "I'm human, most things aren't impossible, the mind is manipulative and I don't always have to believe it"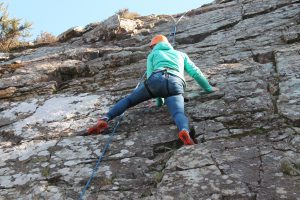 Another young person told us how BF Adventure had made a difference: "I go to every lesson and do all my homework now! And I'm more behaved!"
Someone else said: "Meeting new people has helped with my daily happiness and my activeness around people"
We are so fortunate to have been funded through the Duchy Health Charity to develop Head Out and increase our team's knowledge and understanding of young people's mental well-being…and how we can support them. The current programmes are funded through the Worval Foundation to provide this life changing programme for young people.
We are always seeking funding for our early intervention programmes, for those experiencing difficulties with their mental health. If you can help or know someone that can help please get in touch