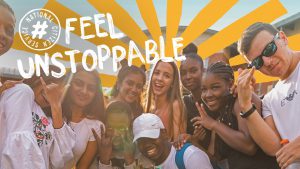 Brandy was at both Mounts Bay Academy Career's Day yesterday and Mullion School's Parent's Evening.
Did you get the opportunity to speak to her? Have you signed up yet?
There is still time to get yourself a place on NCS Summer 2019 at BF Adventure.
NCS is open to all 15-17 year-olds and is a great opportunity for a summer of fun and adventure. If you take part you will take away so many new skills from the experience and happy memories you will never forget!
Follow this link to find out more and sign up now https://www.ncsyes.co.uk/sign-up-to-ncs
If you have any questions, then we are always happy to help. You can reach us on 01326 340912 or ncs@bfadventure.org
Good Luck to all who have entered into the bluetooth speaker competition!