M

ake a day out of the office an adventure!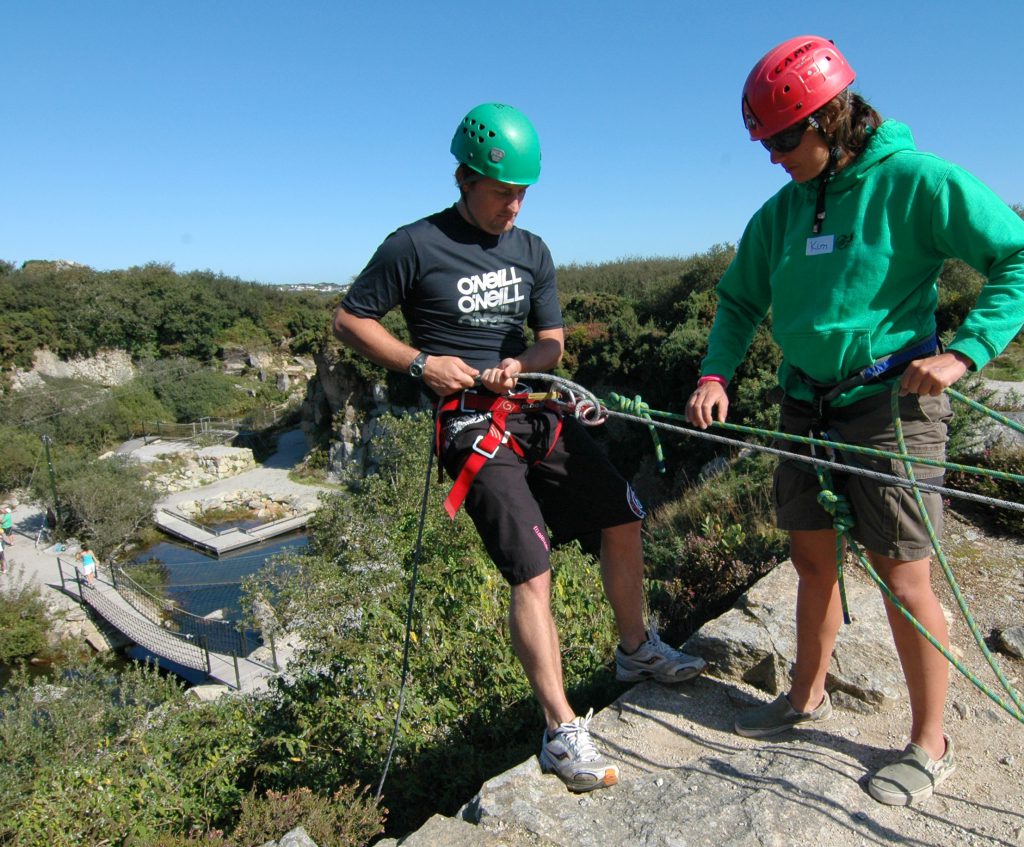 7 Reasons to join BF Adventure
Develop, motivate and reward teams
This is the perfect way to get your team-mates bonding in a relaxed environment, away from the stresses of day to day work. We've seen teams leave more cohesive and with a real sense of achievement.
Have fun and boost well-being
We see the powerful impacts of being out in nature every day. Our team away days allow staff to let their hair down, get their hands dirty and have fun – all while making a real difference!
Enjoy the outdoors and get close to nature
Our 60 acre site comprises of water-filled quarries, heathland and woodland. You'll be treated to beautiful views and a stillness that only comes when in a place as remote as BF Adventure!
Enjoy a free taster session!
Soar through the air on our incredibly popular zip-line, or try your hand at abseiling! The perfect reward for your efforts.
Have space to wind down and bond as a team!
You'll get your own meeting space, where you can reflect on the day's activities, get to know each other more and enjoy refreshments and lunch.
Receive social media promotion and a certificate of thanks
We'll promote your contribution on social media and on our website. We have a large business following on Twitter, so our efforts won't go unnoticed!
We help children and young people in Cornwall facing life's toughest challenges. With Cornwall's high poverty and NEET population, there is a strong need for our work. Your support will go directly towards supporting more disadvantaged young people.