NCS Summer 2019 @ BF Adventure – What's it all about?
Spring is in the air which means that summer won't be far behind, YAY! Exciting times ahead for all those already involved in BF Adventure NCS Summer 2019.
Have you already signed up to NCS for this summer? Are you still unsure if it's right for you? Do you know people that are already signed up, but worried you won't be able to be teamed up with them now?
If you or somebody you know who is between 15 & 17 has no plans yet for summer, then we can guarantee an amazing experience. For no more than £50 you can sign up and have an incredible 3 or 4 week adventure.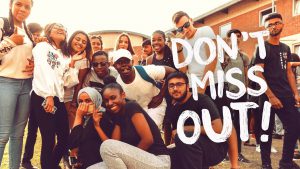 Sign up now…
You need to get signed up ASAP as time is running out and we don't want people to miss out.
https://www.ncsyes.co.uk/sign-up-to-ncs
Still have questions..?
If you have questions about what to expect then just pick up the phone or drop us a quick email, we can give you more details and put your mind at ease.  We're a friendly bunch here at BF Adventure so we promise to be nice! 01326 340 912 or ncs@bfadventure.org
Come and join us at the next information evening..
Another way to find out more would be to come along to one of the information evenings we have planned, the next one is on 17th April so head over to our Facebook page to book yourself in.
Keep checking the blog over the next few weeks for a sneaky peak into some of what's planned for everybody who's taking part this summer!