BF Adventure NCS Information Evening – 24th Feb 2019
A great turn out to the recent BF Adventure NCS Summer 2019 Information evening. It was a brilliant opportunity for both the young people and their parent/guardians to hear more about what's planned for summer.  
Not only was there the more formal presentation of what can be expected, but, also an opportunity for the young people to have a laugh as they played some 'ice breaker' games. 
This fun session allowed the young people to start getting to know each other ahead of summer. 
For some this can be the biggest hurdle of signing up – will I know anybody, will I make friends?  
Please don't worry, this is all addressed in the run up to your adventure. Events such as this one will be taking place again, as well as workshops to help you overcome any worries or anxieties about what's in store.  
The next information evening will be held on Wednesday 17th April starting @ 18:30. More information to follow.  
Also, there is always somebody available to answer any questions either by phone on 01326 340912 or email ncs@bfadventure.org  
If you haven't already signed up and would like to, then there is still time but please hurry – we don't want people missing out on this experience of a lifetime.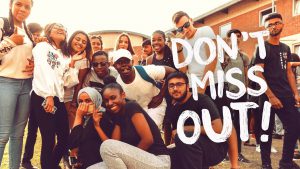 Follow this link to find out more and sign up now https://www.ncsyes.co.uk/sign-up-to-ncs 
Or click for more information on NCS